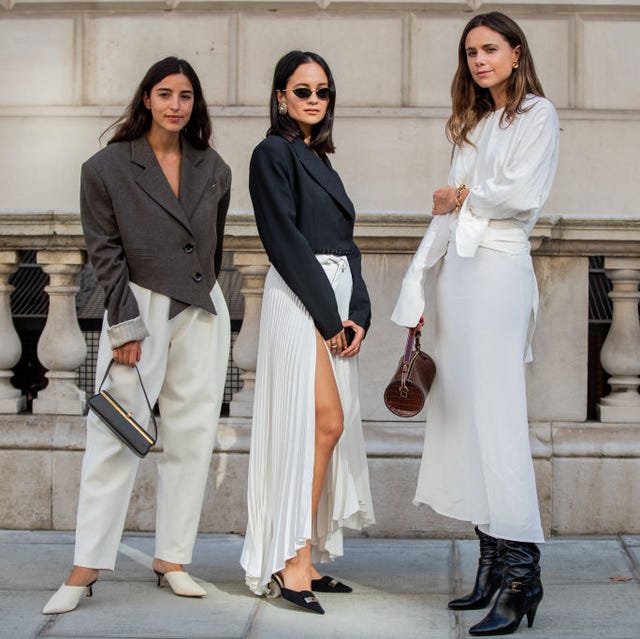 The fact that there are countless style rules can give us a big headache. After all, what combinations should we make to look good? You will be delighted to learn that things are simpler than you imagined.
We see every day on the street both well-dressed women and clothing disasters… Where do you think you are? The women at BritainReviews say they need a little help when it comes to clothing. Of course, the main help would come from a stylist or ladies fashion stores UK reviews. However, we have prepared some general tips that you could take into account.
Less means more
Style means adaptation to fitness, personality, context, social status and so on. And yes, it means originality.
If you don't know how to play with clothes, cuts or colours, try to keep a simple line of the outfit and highlight it with effective accessories, the stylists suggest.
The black dress should be present in your wardrobe
Whether you wear it to the office, to a meeting in the city with friends or an event, the little black dress should not be missing from your closet.
Choose a piece that benefits you and invest! A black dress means smart shopping.
Know the colours and cuts that benefit you
Discover the cuts and colours that benefit you, then establish the image and style that you feel represents you. Don't copy the outfits of celebrities or models from glossy magazines, try to be original.
First of all, look carefully at your body in the mirror. Study your shapes closely and think about those parts that you want to highlight and those that you want to "blur". Each body is beautiful in its way, but each of us has small "defects", small grievances that we want to keep as well hidden as possible. Clothes have qualities that we could even call "magical". A well-chosen shade, a unique cut, suitable material and a suitable size can work wonders!
Buy only what represents you
Get informed, always experiment, be creative! Combine the pieces you already have in your wardrobe, make smart purchases and not just for the sake of seasonal trends – they come and go! Invest in resistance parts, find accessories that define you and you will have all the chances of success. Be yourself!
Trends come and go, which is why it is not advisable to adopt them religiously. Take neon colours as an example. Although they were in vogue last summer, maybe these shades do not compliment your body or the undertone of your skin. It takes so-called "self-control" when it comes to style. You have to "learn" what works for you and adopt those garments that highlight your features best.
Make sure you have those few essentials and accessories in your wardrobe!
A series of clothes and accessories are indispensable for your wardrobe. These are the clothes with which you can create dozens of outfits. One such piece is the:
white T-shirt – along with black pants, blue jeans, black leather jacket and nude trench coat;
A complete wardrobe needs these basic pieces that you can use to compose simple but effective outfits. Do not underestimate the qualities of simple clothes or accessories.